Thursday, October 23rd, 2014
The CyBlock MSP Partner Portal allows you to easily access and manage all of your customer accounts and view their licenses. Here are the highlights:
Once your CyBlock Cloud account has been established, you will receive an e-mail notification to complete your registration by logging on to the interface.
In the interface, you will see a list of all your customers and their account information. By clicking the customer name, you can view more information for each customer, such as license details, proxy activity, and reporting storage options.
For each of your customers, you can set the product to be specific to their needs including blocking policies, authentication rules, Groups and IDs, and custom categories. You can also run different kinds of reports on employee Web use for your customers, such as audit detail reports.
You easily switch between customers and retrieve their corresponding policies, settings, and screens via the Customer menu.
You will receive an e-mail notification of the daily status of your customers including proxy and reporting usage. You will also be notified when the number of licensed users has been exceeded for a particular customer.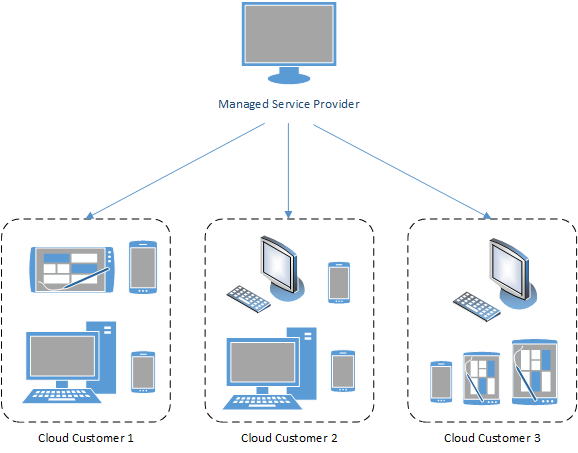 To learn more about CyBlock's new MSP Partner Portal read our new Tech Brief.