Wednesday, August 24th, 2016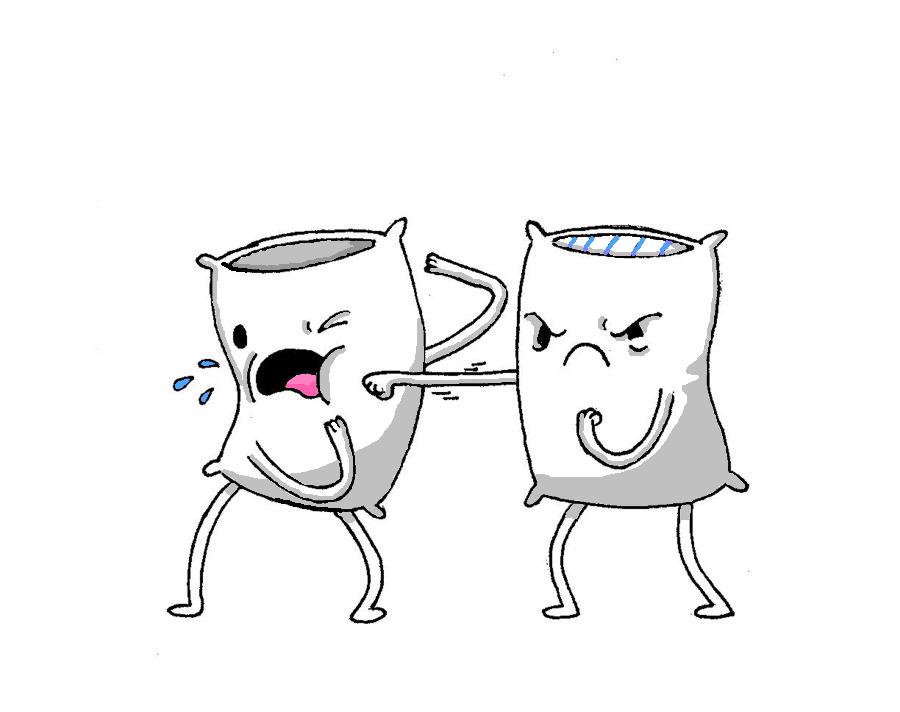 When you watch two big companies argue, it tends to become interesting. We think so anyway! Zscaler pushes for cloud versus appliance benefits, while Forcepoint pushes back with Zscaler's expensive, hidden costs with limited options. We admit they each get some points for effort. Why then do we watch with interest? Because Wavecrest tends to stay out of the fray with not only all the options you need for your distributed and unique workforce, but the pricing that will allow you to see ROI almost immediately.
Forcepoint definitely represents the changes that have happened since the Raytheon acquisition of Websense. Websense customers may very well be feeling some pinch this year since the acquisition's changes are finally kicking in. Support or customer service people are hard to get a hold of. When renewal time comes around, the pricing, contract terms, or even the product lines have changed, and more. Hesitate before you sign on. You probably don't need the entire package being pushed or to pay the add-on prices for things like SSL inspection or technical support that should already be included in the first place!
Zscaler, on the other hand, is on a mission to destroy the idea of hardware for your Web security. We disagree. A hardware option can play a critical role in the security of your business. In fact, our CyBlock Appliance is very popular and is consistently updated with new capabilities to protect your business against today's always changing cyber threats — and the updates come at no additional cost to our customers!
Stop having to choose from limited options, or having to purchase more than you require because of all-in-one packages. Don't get talked into believing that you are wrong to still want hardware instead of SaaS, or that you have to pay more for services or technical support you deserve. We have a solution and deployment that fits all workforce configurations. Purchase CyBlock Appliance and then add a remote office or roaming users. Great! CyBlock Hybrid will cover you. Purchase CyBlock Software and add another office in Italy? Grande! CyBlock Software is there for you without paying for an additional software license. Looking for a deployment requiring no hardware or software to buy and install, and no ongoing maintenance . . . CyBlock Cloud will be your solution.
Get involved in the process again. Become not just our customer but part of our family, knowing that we think of you first, listen, and react. You are our focus . . . not competing Goliaths or hardware bashers.
Wavecrest has cost-effective, comprehensive, agile, and reliable solutions for your employee Web-use security and analytics needs, ranging from software and hardware deployments to cloud and hybrid deployments–all with U.S.-based technical support included. No matter your business size, industry, or distributed workforce, Wavecrest has a solution for you. Leave the high prices and complicated contractual terms, hidden fees for technical support or product updates, and all the confusion (and arguing) behind. Let Wavecrest focus on your business and your specific requirements. Talk to us today.
About Wavecrest Computing
Celebrating 20 years in business, Wavecrest Computing, headquartered in historic downtown Melbourne, FL, has provided commercial business and government clients with reliable, accurate Web-use management and Cloud Access Security Broker products since 1996. Managed Service Providers, IT specialists, HR professionals, and business managers trust Wavecrest's Cyfin and CyBlock products to manage employee Internet usage — managing cloud services and guest Wi-Fi networks, reducing liability risks, improving productivity, saving bandwidth, and controlling costs. Wavecrest has clients worldwide, including General Electric, Lockheed Martin, Florida Department of Health, Siemens, Department of Homeland Security, and a growing list of global enterprises and government agencies. Proud GSA contract holder for over 16 years and counting. For more information on the company, products, and partners, visit https://www.wavecrest.net.