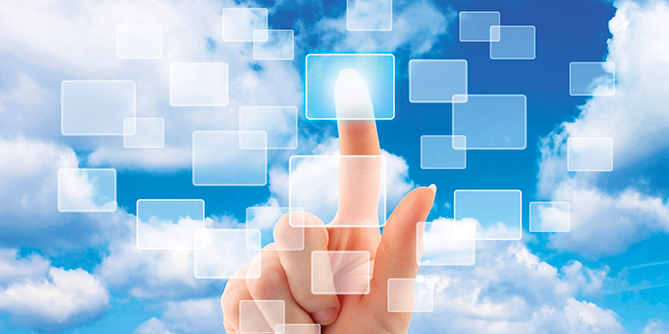 Wavecrest Computing, a leading provider of advanced Web security and Cloud Access Security Broker (CASB) solutions, introduces a new cloud services location right here on the Space Coast.
As a successful Space Coast-based business since 1996, Wavecrest is proud to help local businesses keep mission-critical cloud service applications, and more, running smoothly and securely, on or off premises, with CyBlock Cloud service now located within TerraCom Direct's secure, Tier 3 purpose-built facility in Melbourne.
"The ability to centrally manage policies and activities is crucial for enterprises that want to make strategic use of cloud services while still controlling their users' activities. End users, MSPs, and resellers now have the opportunity to manage their cloud services locally, with professionals from their community and within an environment that is comprehensive and secure. In today's world, it is almost impossible to find experts in a company's own backyard." Dennis McCabe, CEO, Wavecrest Computing.
Wavecrest's CyBlock Cloud and CyBlock Hybrid provide security policy enforcement points placed between cloud service users and cloud applications to combine and interject enterprise security policies as the cloud-based resources are accessed. These points provide cloud service visibility, threat prevention, data protection, and regulatory compliance by finding anomalies, user activity, or threats, such as unsanctioned cloud services use, unnecessary data sprawl, and underused or unused cloud services. CyBlock provides data loss protection, analytics of usage behaviors, automated alerting and reporting, and easy-to-use policy management tools including filtering and bandwidth management.
CyBlock is designed to fit all types and sizes of businesses. End users will see efficiency and productivity increase while protecting the company's interests and network data. MSPs will find a proactive and agile Cloud Access Security Broker solution that will provide the visibility and control to take care of clients with minimal time and effort. Increase profits, growth, and service quality while knowing that a local team of experts is here to help. Find out more at www.wavecrest.net.
About Wavecrest Computing
Wavecrest Computing, headquartered in historic downtown Melbourne, FL, has provided commercial business and government clients with reliable, accurate Web-use management  and Cloud Access Security Broker products since 1996. Managed Service Providers, IT specialists, HR professionals, and business managers trust Wavecrest's Cyfin and CyBlock products to manage employee Internet usage — managing cloud services, reducing liability risks, improving productivity, saving bandwidth, and controlling costs. Wavecrest has clients worldwide, including General Electric, Lockheed Martin, Florida Department of Health, Siemens, Department of Homeland Security, and a growing list of global enterprises and government agencies. For more information on the company, products, and partners, visit https://www.wavecrest.net.