Tuesday, September 1st, 2020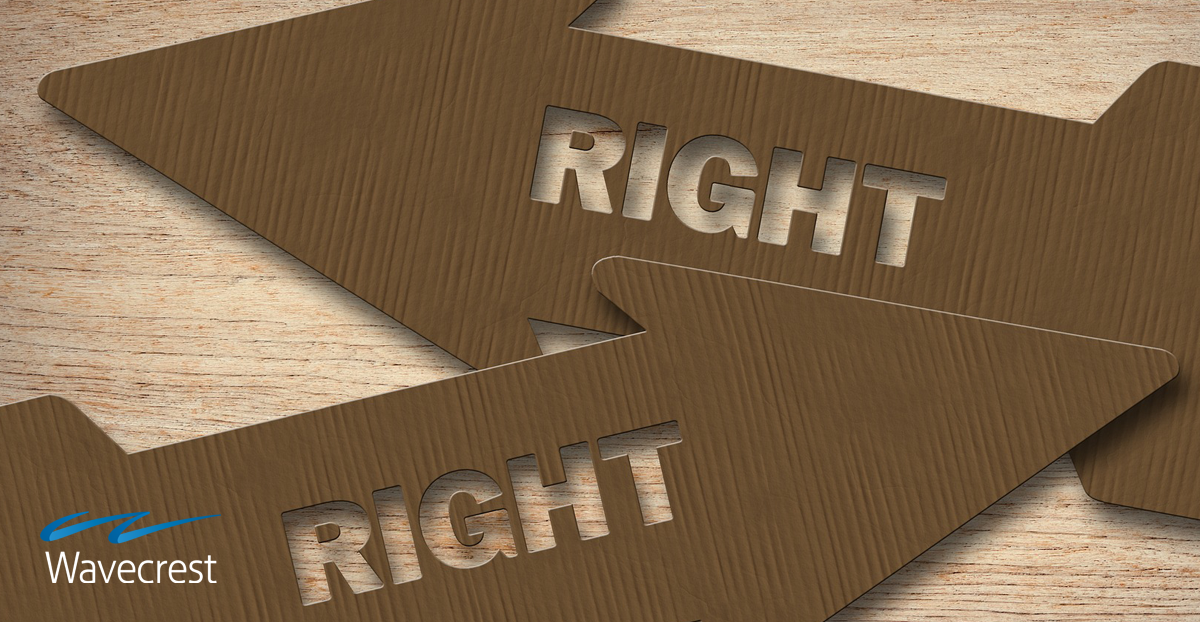 We always think of a business' audience as outside of the business, as in a sales or technical support relationship with a prospect or customer. But we all have an audience within the business that needs to be serviced, provided assistance, and kept happy. From an IT standpoint, these internal customers can be HR, operations, financial, legal, C-Suite, and more . . . literally everyone within the company. This is why it is important that IT be provided and supported with comprehensive, easy-to-manage tools that proactively help supply internal customers with the relevant, detailed, easy-to-consume information they need. Their focus should be on how to efficiently get the right information to the right people in the right format–especially when it is critical information like Internet usage.
Internet usage is a leading concern for companies due to risks from employee misuse, unsanctioned cloud applications, phishing e-mails, and more. Pepper Hamilton LLP, Attorneys at Law note, "Companies often are surprised to learn that their biggest security threats come from their own employees. These risks range from the use of weak passwords to clicking on corrupt internet links to theft of sensitive data." IT needs to not only maintain the system to keep the business' digital environment running and secure but they also need to supply critical employee Web-use information to others within their organization. These internal customers are not prepared to dig through and interpret large amounts of technical data. They require the information be easily supplied to them for when, where, and how they need to use it. So what does "the right information to the right people in the right format" really mean?
What is the right information?
When it comes to Web-use risks, the human factor, that is, the employee, must be the focus. Without knowing the human behavior in the organization it is impossible to define what is normal and flag anomalies that may indicate unintentional mistakes or malicious acts, identify workforce productivity changes, or determine whether an employee is in compliance with corporate policy, and more. If there is reporting on Web traffic in the organization, it may still be inadequate in showing the relevant human behavior in the workplace. It is important to reduce the "noise" that happens in data when supplying information to the internal customers. The right information means clear, pertinent, easy-to-consume information for, more than likely, a nontechnical audience.
Who are the right people?
It would likely be easier to just say everyone. Most employees use some form of the Internet for work functions. If they don't, they still likely have access to the Internet through company Wi-Fi or during their break. Even then, the business is responsible for the Web use occurring on their network at any time. Knowing this, it is understandable that many people in your organization want easy access to employees' Web activity information. Managers may want to address productivity issues, HR personnel may want to investigate a Web-use liability issue, and IT staff themselves will want to watch network performance and security. Getting the relevant information to a specific audience in the company is important and increases overall efficiency and productivity. The right people means that the information supplied to that user is specific to their responsibility. Extraneous information not only makes the recipient's process of deciphering the data more difficult and time-consuming, but it is also a data security issue by sharing unrelated company data with others, even within the company.
Which is the right format?
When you view something and it just has so much information or is just difficult to read, do you actually retain or even understand the information? With mission-critical operations looming, IT no longer has time to spend on walking a recipient through report information. Requested Web-use information should be in an easy-to-read and actionable format. Having reporting dashboards can provide important benefits especially when they can be customized to offer different types of analyses for different users and therefore serve different purposes. Customizable charts and interactive, drill-down reporting features with specifically relevant information increases understanding and ends up supporting clear business decision-making. So, the right format is about allowing for flexibility for each recipient to view information in a number of different formats.
So then . . . what is needed to get the right information to the right people in the right format and how can Wavecrest help?
Smart Engine analytics! Without the Smart Engine and its analytics, the reporting components could not provide the adequate information that your company needs to manage employee Web use. The Smart Engine makes technical data usable and manager-ready. Smart Engine analytics provide pertinent, detailed analysis, permitting the review or investigation of trends, policy violation, Internet misuse, security issues, and ultimately, human behavior occurring in the workplace.
With its precise, industry-leading algorithms, the Wavecrest Smart Engine is used by charts and reports to present accurate and up-to-date Web-use data. It performs functions such as determining visits and time online from Web traffic, and categorizing URLs into logical groups based on content. The Smart Engine is the key to providing understandable, easy-to-consume, manager-ready information–more precisely, the right information for right people in the right format.
Time is precious, especially in business. Getting the right information to the right people in the right format should be easy–especially when it is critical information like Internet usage. Let us help.
About Wavecrest
Wavecrest has over 20 years of proven history of providing reliable, accurate Web-use management and Advanced Log File Analyzer products across various industries. Managed Service Providers, IT specialists, HR professionals, Forensics Investigators, and business managers trust Wavecrest's Cyfin and CyBlock products to manage the human factor in business Internet usage — managing cloud services, reducing liability risks, improving productivity, saving bandwidth, and controlling costs. Trusted by large government and commercial organizations such as US-CERT Homeland Security, U.S. Department of Justice, USPS Office of Inspector General, National Grid, Johns Hopkins, and a growing list of global enterprises and government agencies. We are a proud long-term GSA contract holder. For more information on the company, products, and partners, visit Wavecrest.