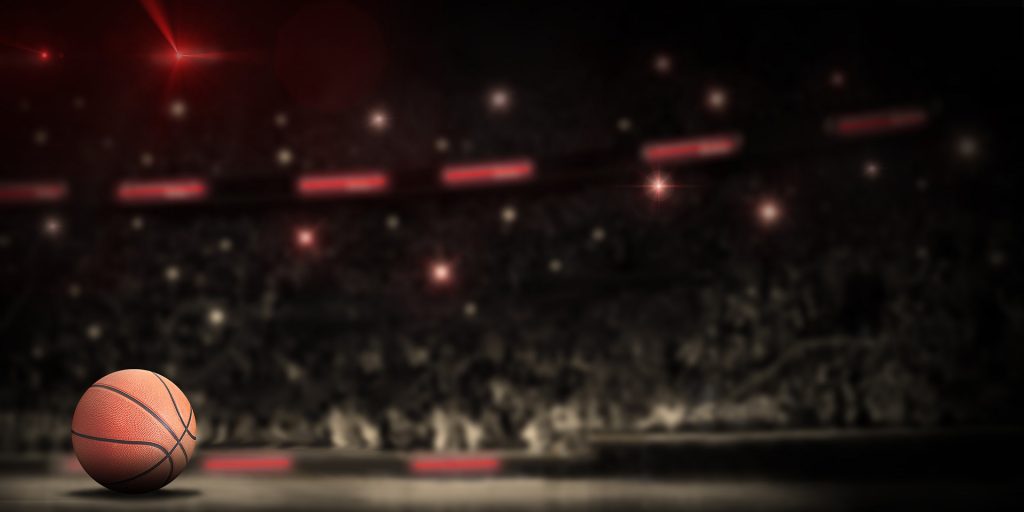 One of basketball's biggest events is here again. The past few months have been pretty emotional for fans. This may very well make this year's March Madness even more focused and passionate for everyone. You can choose to let your employees catch up on results with maintaining the visibility, control, and security you need to keep your business running smoothly.
This year, Wavecrest Computing offers tips that you should know from past years but also some important new ones. Having customizable reports and the ability to see rollups of time spent online, we know these new tips will help you keep up with the changes in technology and streaming!
Let's start with these new tips! We know seeing the real Web browsing activity should not be time-consuming and cumbersome: especially for busy managers, HR, legal, and yes, even IT. So, making sure the information is easy to understand is critical for your business all year but especially during a heavy Internet-use time.
Make sure your managers have access to see the info they need, when they need it, with their own restricted access. Manager Portal is a key component for business.
Be sure you can customize reports for each manager so they can quickly and easily see their own employees' Web usage without a lot of extra technical data. Customizable Report Templates and their drag-and-drop features makes life so much easier!
Roll it all up please! It's important to know how much time is really spent on a web site. But with all the noise caused by ads, like buttons, share buttons, images, videos, and more…how do you know the real intentional activity you are looking for? Roll it all up under an understandable heading! Managers want to see activity for Facebook, ESPN, or NCAA! Tagging and rollup is the only thing that makes that available!
And of course, the tips you should already know to keep your business in good shape during this exciting time of year:
Not all ads or search results are real. March Madness search results or ads have been known for malware. Filtering, black/white listing, whatever way you choose. This is crucial!
Restrict sites that are inappropriate or illegal. Be aware of what your employees are doing online. Gambling sites are not just a legal issue but also tend to carry many security risks. Category filtering allows you to pick the whole category to block, the rest is taken care of.
Don't let your bandwidth slow the rest of the business down. Make sure you are able to easily view and throttle current data usage for the entire enterprise, detect unexpected spikes that could indicate excessive data use, or just observe real-time updates. Throttling helps keep mission-critical business a priority, proactively.
The biggest tip for March Madness? Get your business set up with a Web-use management solution that will offer these tools all year long. Take it off your plate and breeze through the constant ups and downs of Internet usage. Shopping seasons, streaming seasons, current events…let them stay up to date without worrying about what it will do to your bottom line. Employees happy can easily outweigh the concerns during these times of more than usual Internet use. Be proactive… and let them celebrate.
Let us help.
This year, choose to allow your employees some freedom to watch and enjoy! Find out more about all the Web management product lines at Wavecrest Computing.
About Us
CyBlock® Employee Web Filtering and Monitoring Solutions provide advanced Web filtering, threat protection, comprehensive employee reporting, Smart Engine with machine-learning analytics, easy-to-use admin and manager portals, and more. Customers can easily configure CyBlock to monitor and manage compliance with their usage policies. CyBlock is available in various deployment options: CyBlock Virtual Appliance, CyBlock Appliance, CyBlock Mini Appliance, CyBlock Cloud, and CyBlock Hybrid.
Cyfin® provides advanced employee Web-use analysis and reporting for a wide variety of gateway devices and log file formats. Comprehensive yet easy to use, its customizable reporting and machine-learning analytics supply audience-specific Web-use information with reliable metrics, easy-to-read reporting dashboards, manager-ready detailed audit reports, and Smart Engine analytics. Cyfin is available in various deployment options: Cyfin Virtual Appliance and Cyfin Forensic.
Wavecrest has over 20 years of proven history of providing reliable, accurate Web-use management, filtering, reporting, and analytics products across various industries. IT specialists, business managers, HR professionals, Managed Service Providers, and Forensics Investigators trust Wavecrest's Cyfin and CyBlock products to easily decipher and manage real employee Web activity, manage cloud services, reduce liability risks, improve productivity, save bandwidth, and control costs. Trusted by large government and commercial organizations such as US-CERT Homeland Security, U.S. Department of Justice, USPS Office of Inspector General, National Grid, Johns Hopkins, and a growing list of global enterprises and government agencies. We are a proud long-term GSA contract holder. For more information on the company, products, and partners, visit Wavecrest.