Wednesday, August 10th, 2016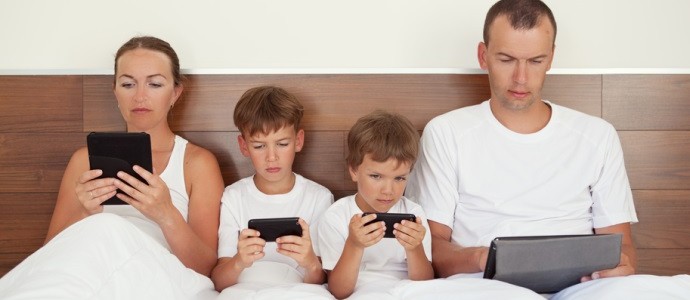 The family vacation–everything is packed. One suitcase for each family member, and one suitcase for all the devices! Of course your hotel offers guest Wi-Fi!
In the hospitality industry, offering guests Wi-Fi access has become expected. In fact, Hotel Chatter reported 94% of people cite Wi-Fi as the most important amenity, and 38% of those say no Wi-Fi is a deal-breaker and will book elsewhere!
Unfortunately, what happens on your guest Wi-Fi network can put your whole enterprise at risk, including all your other guests. A lagging Internet connection issue can frustrate and damage your relationship with customers, situations such as compliance issues or legal liabilities can damage your brand, and data loss due to malware from the guest network can cause enormous headaches from losing guests' trust to financial damages and lawsuits.
Protect your business and guests with a strong enterprise Web security gateway with guest Wi-Fi protection, CyBlock Appliance. With your personalized captive portal message and your guests' simple acceptance of your published Acceptable Use Policy, CyBlock Appliance guest network protection will allow you to:
Secure guests' Web usage while on your network, no matter what device they are using.
Filter inappropriate or legal liability sites.
Restrict guests' time online.
Run informative reports on their HTTP and HTTPS traffic.
Track and throttle bandwidth usage, and more.
All of this, without any noticeable delay in your guests' Web browsing or work!
CyBlock Appliance is advanced threat protection hardware that includes tools to manage guest Wi-Fi, reduce the risk of Web-borne threats such as malware and ransomware, avoid bandwidth slowdown, and more.
About Wavecrest Computing
Celebrating 20 years in business, Wavecrest Computing, headquartered in historic downtown Melbourne, FL, has provided commercial business and government clients with reliable, accurate Web-use management and Cloud Access Security Broker products since 1996. Managed Service Providers, IT specialists, HR professionals, and business managers trust Wavecrest's Cyfin and CyBlock products to manage employee Internet usage — managing cloud services, reducing liability risks, improving productivity, saving bandwidth, and controlling costs. Wavecrest has clients worldwide, including General Electric, Lockheed Martin, Florida Department of Health, Siemens, Department of Homeland Security, and a growing list of global enterprises and government agencies. We are a proud long-term GSA contract holder. For more information on the company, products, and partners, visit https://www.wavecrest.net.