World Cup 2018 starts next week… is your business ready?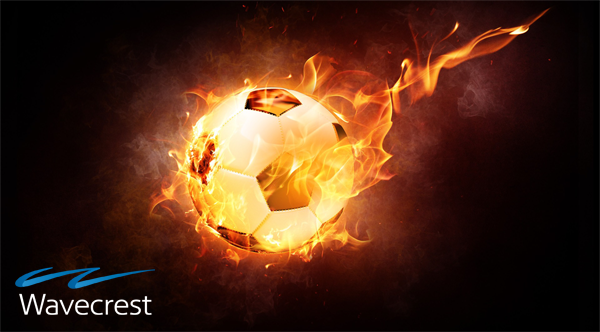 The US may have disappointed many by being knocked out of the World Cup 2018, but don't think fans will want to miss watching the games anyway. No matter where you are geographically, the World Cup is an event that carries fans even when their team doesn't make it all the way! Is your business prepared for your employees' inevitable streaming and Web surfing?
Even four years ago, many may have watched the World Cup on cable or satellite TV versus streaming. In 2018 though, many, known as cord-cutters, have even chosen to remove cable services at home and just stream on their televisions–making streaming a new way of life! Since the games are based in Russia this year, the time difference will likely cause games to be during working hours not only in the US, but even in Europe. Which means, devoted fans, I mean employees, may end up streaming at work potentially slowing down or clogging your bandwidth.
There is also the neverending threat of phishing e-mails and malicious ads. They tend to increase exponentially around events like this. Now is the time to make sure you have tools in place to block intentional or accidental access to malicious URL links, and have some refresher training for your employees on what to look for, avoid, and report.
The World Cup doesn't happen often. It might be time to just let them catch some highlights on company time. But that doesn't mean you have to risk productivity, bandwidth speed, or network and data security. CyBlock allows you to choose how much or how little risk, and to even change your mind in the middle. Let them enjoy without sacrificing your organizational priorities.
CyBlock® Employee Web Filtering and Monitoring Solutions provide advanced Web filtering, threat protection, comprehensive employee reporting, Smart Engine analytics, easy-to-use admin and manager portals, and more. Customers can easily configure CyBlock to monitor and manage compliance with their usage policies. CyBlock is available in various deployment options: CyBlock Software, CyBlock Appliance, CyBlock Mini Appliance, CyBlock Cloud, and CyBlock Hybrid as well as a Virtual Appliance version.
About Wavecrest
Wavecrest has over 20 years of proven history of providing reliable, accurate Web-use management and Advanced Log File Analyzer products across various industries. Managed Service Providers, IT specialists, HR professionals, Forensics Investigators, and business managers trust Wavecrest's Cyfin and CyBlock products to manage the human factor in business Internet usage — managing cloud services, reducing liability risks, improving productivity, saving bandwidth, and controlling costs. Trusted by large government and commercial organizations such as US-CERT Homeland Security, U.S. Department of Justice, USPS Office of Inspector General, National Grid, Johns Hopkins, and a growing list of global enterprises and government agencies. We are a proud long-term GSA contract holder. For more information on the company, products, and partners, visit Wavecrest.