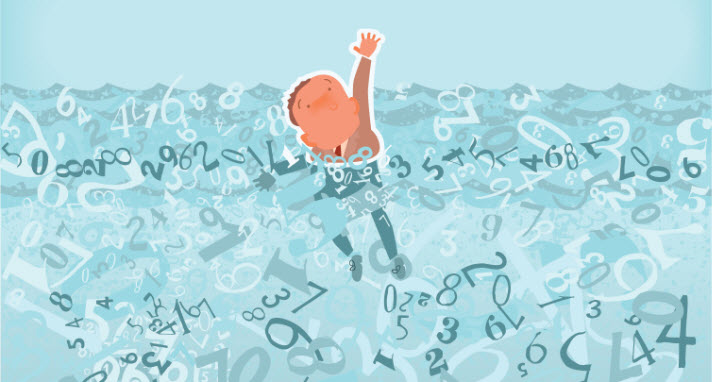 Visibility and accessibility have always been crucial to a business, but today, it is visibility and accessibility into critical data. You don't have hours or days to dig through the data your company produces, and it is likely it produces a lot, much more than you think. Data rules our world today and will in the future even more. According to DN Capital, all of us combined are producing 10 million Blu-ray Discs' worth of data daily–enough to stack as high as 4 Eiffel Towers!
Much of this data is produced by users, not automation. As a business owner, you know your employees produce data every time they are working on a computer or using their devices, especially when they are using the Internet. Even if you know and trust your employees, if you do not monitor this data, you are likely putting your business at risk. They aren't to blame. Many smart and loyal employees today are being taken advantage of by very convincing cyberthieves. You need to protect your business, your data, and in turn, your employees!
Small business owners are realizing there is no option. Some form of Web-use security to protect all your business assets, including your data, has to be used. The hard part for a business without extensive IT departments or personnel is finding the right security solution, especially finding one today that allows you to truly organize, understand, and manage your data. One recommendation . . . all-in-one corporate-level solutions are not something that a small business will get true return on investment (ROI) from. The never-ending list of what is included just means you "bought a car with a Wi-Fi Hotspot feature" you will likely never use! Try to make sure and focus on what your true need is, see what is going on, and start from there.
Finding an employee Web-use security solution with comprehensive reporting and analytics will add that extra layer of visibility into data that a small business needs to focus on. You should be able to run comprehensive reports providing forensic-level detail information that allows you to review and easily understand what is going on from the mountains of data that your employees produce. Make sure you can monitor bandwidth usage, Acceptable Use Policy requirements, legal liabilities, cloud services usage, productivity, time online, and more. All of this is important to keep your business running smoothly and securely. And lastly, it is making use of the most valuable company asset you have, your data.
Get visibility and understand your data. Secure your business and protect your employees from today's cyber threats. We can help.
About Wavecrest Computing
Celebrating 20 years in business, Wavecrest Computing, headquartered in historic downtown Melbourne, FL, has provided commercial business and government clients with reliable, accurate Web-use management and Cloud Access Security Broker products since 1996. Managed Service Providers, IT specialists, HR professionals, and business managers trust Wavecrest's Cyfin and CyBlock products to manage employee Internet usage — managing cloud services, reducing liability risks, improving productivity, saving bandwidth, and controlling costs. Wavecrest has clients worldwide, including General Electric, Lockheed Martin, Florida Department of Health, Siemens, Department of Homeland Security, and a growing list of global enterprises and government agencies. We are a proud long-term GSA contract holder. For more information on the company, products, and partners, visit https://www.wavecrest.net.