Wednesday, June 3rd, 2015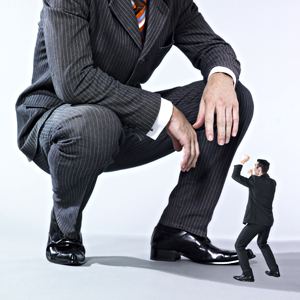 We have all heard about the Websense acquisition–Raytheon bringing Websense into the Raytheon Cyber Products fold. It is big news for a defense contractor like Raytheon to make such an acquisition in the commercial market. Many times though, this strategy of a government contractor getting into the commercial business world backfires. For current Websense customers, this risk would hurt you the most.
As a Websense customer, are you prepared to take this risk? Are you concerned that your business may not fit into the Goliath corporate mentality, or about the potential for government-level new pricing or contractual terms? These changes may happen faster than you think, or they may drag on forever with you never knowing what will come up or when.
With a positive SMB mentality, Wavecrest strongly believes in one-on-one communication with our prospects, customers, and partners.  When you reach out to us, we have a human being on the other end of the line that knows the product well, communicates well, and will take the extra step to get your enterprise and employees secure. You don't have to go through automated calls, ticketing, or several levels of technical support to reach the person with the knowledge you need.
Wavecrest also has the products you require–agile and reliable solutions for your Web Security needs, ranging from software and hardware deployments to cloud and hybrid deployments. No matter your business size, industry, or distributed workforce, Wavecrest has a solution for you.
Leave the government contractor-level pricing, contractual terms, and confusion behind. Don't become another ticket number. Let Wavecrest focus on your business and your specific requirements. Talk to us today.