Friday, March 4th, 2016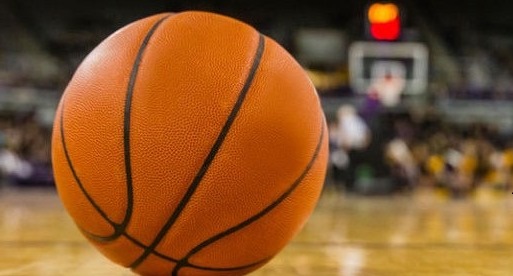 Once again, it is time for some basketball! Every year at this time, bandwidth hogs, productivity losses, and malware catch our eye. But the business world has become more accepting of personal device use and personal time on corporate devices. It is up to each business to design an Acceptable Use Policy (AUP) that works for them. So as this year brings on the games we wait all year to watch, taking a look at what we should expect for March Madness viewing numbers and working in some refresher employee training are key to making it through the season.
Watching March Madness on mobile devices was big last year but no matter the device, your network has the potential to get bogged down or pick up malware. Just check out these NCAA viewing stats from 2015:
2015 set all-time records with 80.7 million live video streams and 17.8 million hours of live video consumption.

Record-setting live video streams were up 17 percent over 2014, with hours of live video consumption up 19 percent vs. 2014.

Mobile consumption also surged with live video streams and hours of live video consumption both up 20 percent over 2014.
Now is the time to prepare for even higher amounts of viewing this year. Whether game watching at work is acceptable at your company or not, your business still needs to function smoothly. Make sure you have bandwidth management in place and be proactive on the distribution of these resources. Set bandwidth usage thresholds so that game watching does not freeze up mission-critical operations. If you don't have a bandwidth management solution in place that allows you to set multiple thresholds with alerts, it should be something to seriously consider. Even during normal business days, you can have bandwidth hog issues that could affect critical business operations.
Malware tends to spike during March Madness as well. Random clicking can be devastating to your business. Make sure you have protections in place. Refresh your employees on your current AUP, remind them about phishing techniques and ads that are almost too enticing not to click, and be proactive by having a comprehensive solution in place that blocks access to malicious URLs.
Prepare to secure and protect your network and mission-critical operations before the games begin, and March Madness season will be enjoyable for everyone!
About Wavecrest Computing
Celebrating 20 years in business, Wavecrest Computing, headquartered in historic downtown Melbourne, FL, has provided commercial business and government clients with reliable, accurate Web-use management and Cloud Access Security Broker products since 1996. Managed Service Providers, IT specialists, HR professionals, and business managers trust Wavecrest's Cyfin and CyBlock products to manage employee Internet usage — managing cloud services, reducing liability risks, improving productivity, saving bandwidth, and controlling costs. Wavecrest has clients worldwide, including General Electric, Lockheed Martin, Florida Department of Health, Siemens, Department of Homeland Security, and a growing list of global enterprises and government agencies. We are a proud long-term GSA contract holder. For more information on the company, products, and partners, visit https://www.wavecrest.net.