Tuesday, November 26th, 2013
Door-busters, Black Friday, Cyber Monday: According to Visa, 140 million people plan to shop over Thanksgiving weekend this year – a significant decrease from the 247 million who did so in 2012. Nonetheless, 37% of Americans said they will shop on Black Friday, while 34% plan to shop on Cyber Monday. And that means security risk for companies, whose employees will undoubtedly be shopping online during work hours.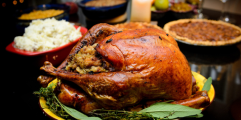 To view the full article click here.